How This Self-Care Author Gets Her Skin Glowing
DISCLAIMER
This blog has not been approved by your local health department and is not intended to provide diagnosis, treatment, or medical advice. Read More

This blog has not been approved by your local health department and is not intended to provide diagnosis, treatment, or medical advice. The content provided on this blog is for informational purposes only. Please consult with a physician or other healthcare professional regarding any medical or health-related diagnosis or treatment options. Information on this blog should not be considered as a substitute for advice from a healthcare professional. The claims made about specific products throughout this blog are not approved to diagnose, treat, cure, or prevent disease.
In this article: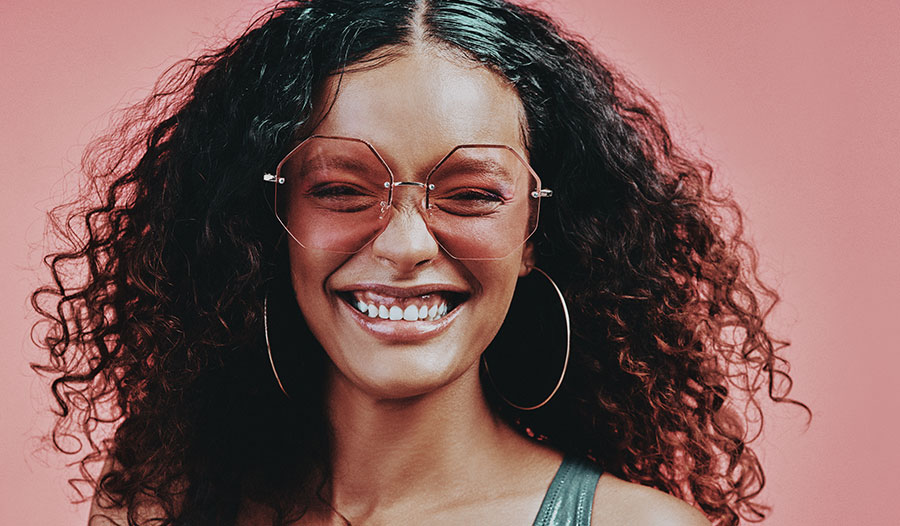 While I'm a firm believer that glowing skin starts from within, there are many, many things you can do to help boost your skin's outward appearance and discover your inner glow.
It's taken many lifestyle changes to help my skin finally feel and look as it does today. I used to fight flaky patches on my eyelids and cheeks, often intensified by the cold, dry winter months and the level of inflammation in my body. Thankfully, with a holistic approach (you can read more on that below), I've come to love the skin I'm in, literally.
And no, it's not perfect. I have fine lines around my eyes and forehead wrinkles, but they've become a part of my story that I have grown to love and appreciate. They're proof that I'm living life, and I do my best to care for them but not obsess too much.
Keep reading to learn more about how I use self-care to get glowing skin from the inside out.
Glowing Skin Starts From Within
As cliche as it may sound, the "outer glow" really is reflective of what's happening within your body. Inflammation, poor gut health, hydration, and even genetics can all play a role in how your skin looks on the outside.
For me, I discovered that poor gut health—caused by food sensitivities and consuming too much sugar —was really at the root cause of my skin conditions. When I began to address it from a holistic perspective and looked at the bigger picture, I began to see the most significant changes in my skin.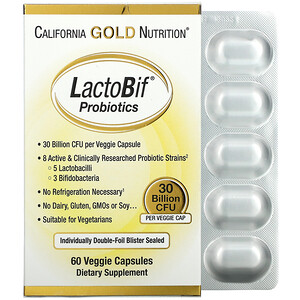 This process included examining my relationship with food—particularly sugar—and figuring out which foods caused me to have an adverse reaction. Over time, with lifestyle and diet changes and a high-quality, high CFU probiotic, like the California Gold Nutrition LactoBif Probiotic with 30 Billion CFU, I was able to heal my skin from within.
Also, don't discount the power of staying hydrated. What you consume does impact your skin's health. Ideally, you should aim to drink 1/2 to one ounce per pound of your weight per day. So, if you weigh 150 pounds, that would mean you'd aim for 75 to 150 ounces of water per day.
Without proper hydration, your skin can quickly appear duller, and fine lines will become more apparent. When you drink enough water, you can expect your skin to appear more plump and supple, plus the "glow" will become more noticeable, too.
Speaking of what you consume and its impact on your skin, it's essential to eat various high-quality fruits and vegetables every day. Not only will they help fight inflammation, but you'll also reap the benefits of nutrients, vitamins, and minerals, which can all play a role in the health of your skin.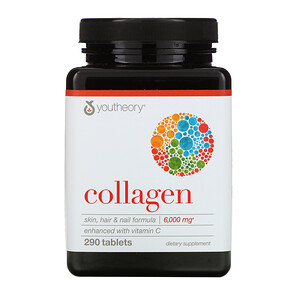 Also, healthy fats such as avocado, walnuts, and olive oil are great for skin health, and collagen-containing foods such as citrus fruits, fish, eggs, and chicken, are perfect choices for well-nourished skin. If you want, you could also try a collagen supplement like this Youtheory 6,000 mg Collagen version that is formulated for skin health. Keep in mind that everyone's skin is different, so give it a month or so and note what differences you see. You can then adjust as needed.
Create a Supportive Skincare Routine
In addition to paying attention to what you put inside of your body, it's essential to ensure that you're putting high-quality products on your skin, too. While your skincare regimen doesn't have to be extravagant, it needs to cover a few critical bases to be most effective.
Also, keep in mind that the quality of your skincare products matter. They don't have to be the most expensive on the market, but they should contain as many natural ingredients as possible. Do some research and ensure your skincare products don't contain harmful ingredients such as phthalates, parabens, SLS, or fragrance.
In general, the below five steps are a great starting point for a baseline skincare regimen that is realistic and approachable.
With these five steps in mind, I'm sharing my skincare routine with you below. Keep in mind; I tend to have dry skin that requires extra nourishment and prefers a gentle exfoliation over a harsh scrub. Feel free to adapt and change my routine as necessary to match your skin's unique needs.
Step 1: Cleanse
Even if you didn't wear makeup all day, it's essential to gently cleanse your skin at nighttime to wash away dirt, grime, and anything else your skin may have picked up.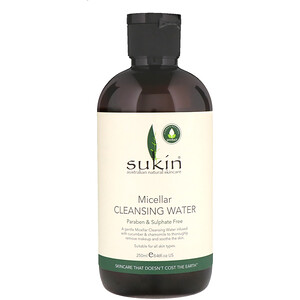 I personally love the Sukin Micellar Cleansing Water because it is so gentle and picks up a lot of dirt I didn't even know was there. I just squirt a bit on a cotton round (bonus points if it's reusable) and swipe it all over my face, neck, and decolletage.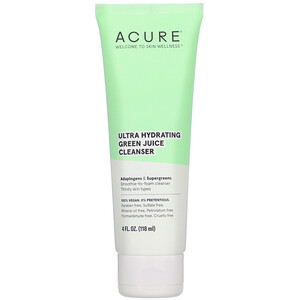 If you're looking for a foamier cleanser, another great choice would be the Acure Ultra Hydrating "Smoothie to Foam" Cleanser. It's packed with hydrating ingredients and superfoods.
Step 2: Exfoliate
Exfoliation is an integral part of any healthy glow-inducing skincare routine, whether or not your skin is oily or dry. It's essential to slough off dry, dead skin and encourages cell turnover and circulation through exfoliation.
Personally, my skin is on the drier side, and it tends to do well with a natural acid skin exfoliant versus a manual exfoliant that can leave skin feeling dry and over-exposed. I'll share some options for both below.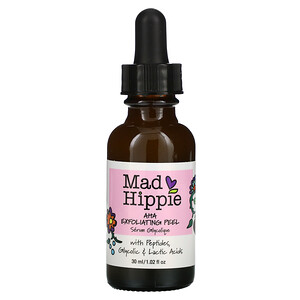 If you're looking for a natural acid exfoliant, consider checking out the Mad Hippie AHA Exfoliating Peel that is packed with alpha-hydroxy and other peptides to help you wake up to more nourished, smooth skin. It's important to note that this product can increase your sensitivity to the sun, so you can opt to use it at bedtime or apply a layer of SPF after use during the day.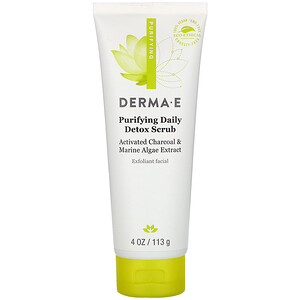 Suppose you prefer a manual exfoliant, like one formulated with tiny grains to scrub away skin and debris physically. In that case, the Derma E Purifying Daily Detox Scrub would be an excellent option to try. Also, it's ingredients help naturally fight against toxins and pollutants in the air—yes, please!
Keep in mind; exfoliating daily is typically too often for most skin types. Stick to a maximum of three times per week.
Step 3: Use a Toner
To be honest, I didn't understand why toning was such a crucial step for glowing skin. Until I started using one (my cleansing micellar water does double duty for this step), I didn't realize what my skin was missing.
Toning your skin is crucial because it can help close your pores and reduce exposure to contaminants and pollutants. Keep in mind, every skin has different needs so you may find that toner isn't necessary for your routine, but it's worth a shot to see if your skin improves.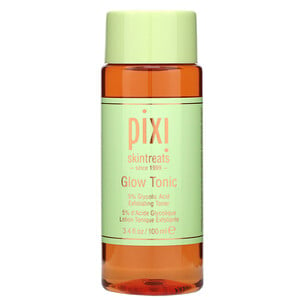 If you aren't using micellar water to cleanse, you can try a traditional toning option such as this Pixi Glow Tonic Exfoliating Toner designed for all skin types. In addition to toning, it helps give a gentle exfoliation boost to your skin on days you're not using a traditional exfoliating method.
Step 4: Spot treat (if needed)
If you're someone who struggles with acne, red marks, fine lines, hyperpigmented skin, or other concerns, it's important to use a spot treatment as a part of your skincare routine. Spot treatment is a targeted treatment that will help add some extra care to troubled areas on your skin.
Spot treatments can vary from eye creams to acne-fighting oils to a vitamin C serum to boost skin tone evenness. Your spot treatment all depends on your skin's unique needs and what you hope to achieve.
Step 5: Moisturize
Last but not least, it's important to seal in all of the cleansed, treated goodness with a high-quality moisturizer. I use a different moisturizer at night than in the morning, but you can decide what's best for your skin and budget.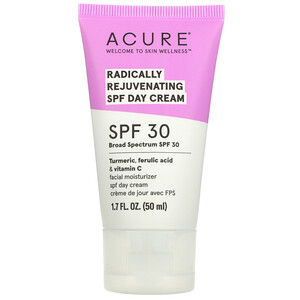 I like to use a moisturizer formulated with SPF (yes, even in the winter) in the morning. The Acure Radically Rejuvenating Day Cream in SPF 30 is a great choice thanks to its brightening and inflammation-fighting ingredients, plus it contains 30 SPF, which is, in my opinion, the minimum SPF you should wear daily.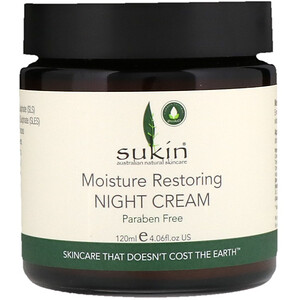 At nighttime, I reach for something that packs a more moisturizing punch to really seal in the good oils and moisture while I'm sleeping. The Sukin Moisture Restoring Night Cream is incredible for all skin types and leaves skin feeling hydrated without being too greasy.
No matter which moisturizer you choose, make sure that you're applying it to your face, neck (in upward movements), and decolletage to ensure that all of your skin is treated equally.
Final Thoughts on Glowing Skin
Discovering your skin's glow is a process that takes time and dedication, but it doesn't have to be an extreme or costly process. Ensure that you're focusing on both inner and outer skincare to ensure the best results and, if you can, opt for products that don't contain harsh, toxic chemicals such as phthalates, parabens, and synthetic fragrances whenever possible.