So Fresh and So Clean Summer Skincare Routine
DISCLAIMER
This blog has not been approved by your local health department and is not intended to provide diagnosis, treatment, or medical advice. Read More

This blog has not been approved by your local health department and is not intended to provide diagnosis, treatment, or medical advice. The content provided on this blog is for informational purposes only. Please consult with a physician or other healthcare professional regarding any medical or health-related diagnosis or treatment options. Information on this blog should not be considered as a substitute for advice from a healthcare professional. The claims made about specific products throughout this blog are not approved to diagnose, treat, cure, or prevent disease.
In this article: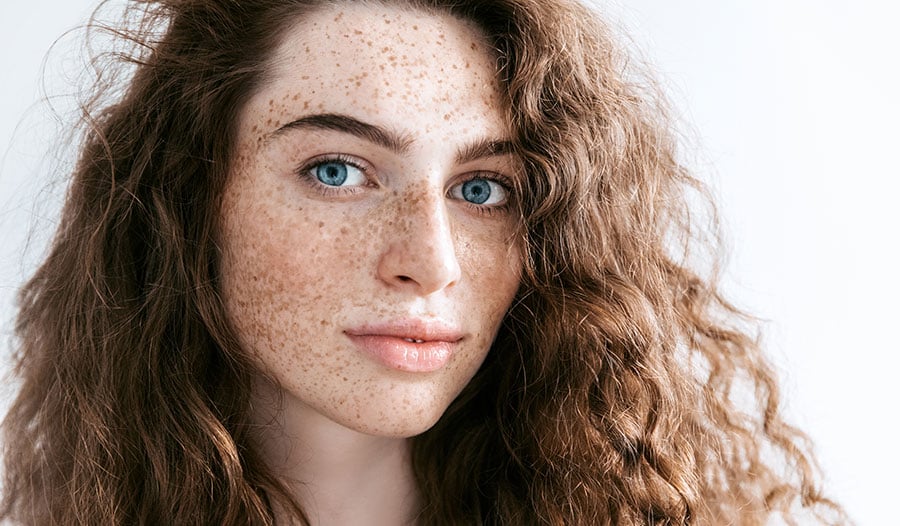 Whether you're starting a skincare routine for the first time, or just updating your regular routine with season-appropriate products, keeping your skin fresh and clean is essential.
Cleansing, exfoliating, and moisturizing are necessary steps to keep skin looking its best. We always highly recommend using sunscreen (no matter the season) as it helps protect against damage while delaying the visible signs of aging. And as a bonus, a little bit of sunless tanner can really warm up your face and give you a beautiful summer glow.
Ready for your new summer skincare routine? Let's go!
‌‌‌‌Cleansing Helps Remove Dirt, Oils, and Buildup
Throughout the day and particularly after being outdoors, some sunscreen, perspiration and other pollutants and debris can cover the skin, which can clog pores and may lead to breakouts in people prone to acne. Thus, regardless of skin type, cleansing remains an important step in daily skincare to remove dirt, oils and other buildup on the skin.
What kind of cleanser should you use? We've gone super in-depth on this topic in our article "How To Pick A Cleanser" but the gist of it is to use a cleanser that's appropriate for your skin type. There are different formulations that are appropriate for dry, oily or normal skin.
For dry or sensitive skin, it's hard to go wrong with CeraVe Hydrating Facial Cleanser or Garnier SkinActive Soothing Cleansing Milk with Rose Water.
If your skin just needs a general freshening up, a micellar water like the Sympli Beautiful All-In-One Cleansing Water is a great choice.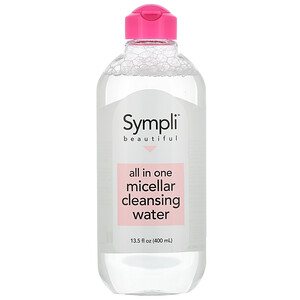 Normal to oily skin can usually handle a gel or foaming cleanser, but make sure to pick one with a pH of around 5.5 to mimic your skin's natural acidity balance, so that it doesn't dry out too much after washing it off. Heimish All Clean Green Foam is a good pick, as well as Cosrx Low pH Good Morning Gel Cleanser.
To remove makeup and sunscreen at the end of the day, try a cleansing oil like Radiant Seoul Balancing Charcoal Cleansing Oil that you apply with dry hands to a dry face, massage it in to break everything down and then rinse with water. Cleansing oils are made with emulsifiers that wash away cleanly with water, so there's no oily residue left behind.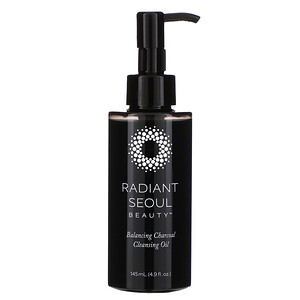 If you think an oil is too messy and drips down your arms, you can try a cleansing balm, which is solid at room temperature and warms up to a liquid as you massage it on your face. The Heimish All Clean Balm is one of our top sellers, and the Banila Co Clean It Zero is a K-Beauty classic.
‌‌‌‌Exfoliate To Reveal Fresher and Brighter Skin
Now that the skin is cleansed, it's time to exfoliate. Exfoliating eliminates dead skin cells on the skin's surface that can cause dullness, clogged pores, and yes, acne. After exfoliation, the skin appears brighter thanks to improved blood circulation, which also encourages new cell growth.
Exfoliation can generally be split into two groups. Physical exfoliation uses scrubs, washcloths, silicone cleansing tools and other manual methods to exfoliate the skin, while chemical exfoliation generally uses well-tolerated Alpha Hydroxy Acids (AHAs) and Beta Hydroxy Acids (BHAs) to loosen and slough off the top layer of skin or clear pores from the inside out.
If your skin can handle physical exfoliation, the Acure Brightening Scrub is a popular pick which contains sea kelp, lemon peel, french green clay, and finely milled walnut shell powder. Because of the abrasive nature of physical exfoliation, do not use this product more than 3x a week. It's definitely better to start slow than to give your skin microscopic tears by scrubbing too hard and too often.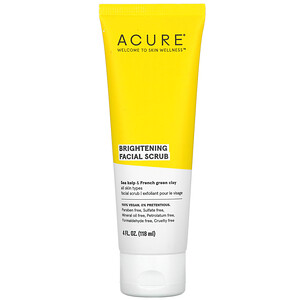 An exfoliating silicone brush like the Etude House My Beauty Tool Exfoliating Jellyfish Brush is also a great option for gentle physical exfoliation. Just squeeze some cleanser into the silicone bristles and massage into the skin in a circular motion. The bonus is that you'd complete both cleansing and exfoliating in the same step.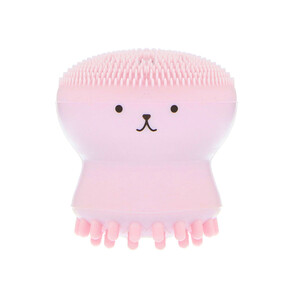 Generally, chemical exfoliation is more gentle on the skin as you have lots of options when it comes to the type of acid (glycolic, lactic, mandelic, salicylic etc.) and its concentration. If it's your first time using chemical exfoliants, start slowly with something gentle like Wishtrend 5% Mandelic Acid Skin Prep Water.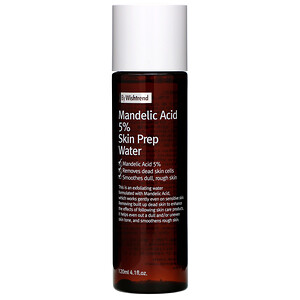 A global favorite is Pixi Glow Tonic with 5% glycolic acid which can penetrate the skin further but doesn't cause too much irritation, so it's possible to use it once a day.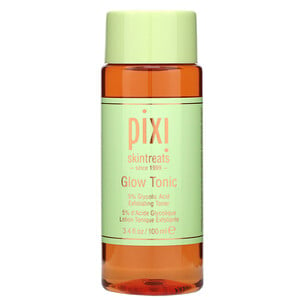 If clogged pores are your main concern, then a Salicylic Acid product can help to deep clean inside your pores and help reduce blackheads. Try Cosrx BHA Blackhead Power Liquid for this purpose.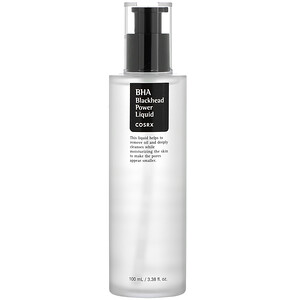 When you're ready for something a little stronger, try InstaNatural 30% Glycolic AHA Chemical Peel for visibly brighter and softer skin.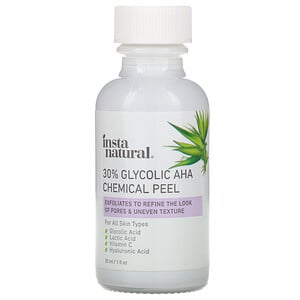 Overexfoliating can lead to a damaged moisture barrier (i.e, dry, tight, dehydrated skin with a burning sensation when anything is applied to the skin) so use caution and don't use a strong peel more than once a week, if that.
‌‌‌‌For Moisturizer, Think Light Layers
Summertime moisturizers typically have lightweight textures and we talk about this in our "Best Lightweight Moisturizers for Summer" article. It's more comfortable on the skin and in hot weather to use thinner formulations for the face and neck areas, and layer up as needed. Save the thick creams for colder weather since they'll just melt off your face once you step out into the heat.
Look for gel, gel cream and serum-like textures when picking a summer moisturizer. These are our top picks: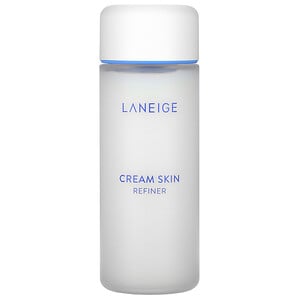 Neutrogena Hydro Boost Gel Cream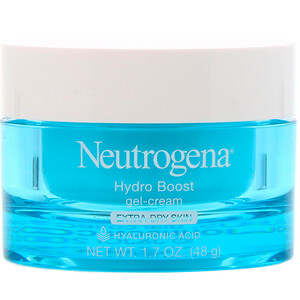 Aveeno Calm + Restore, Oat Gel Moisturizer
Additionally, a face mist can add a light layer of hydration whenever you need it, plus it feels cooling and soothing. We particularly love the Pixi Hydrating Milky Mist with hyaluronic acid and black oat.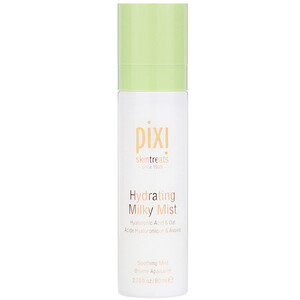 ‌‌‌‌Protect Your Skin From Damaging UVA and UVB Rays
Sunshine and warmer temperatures naturally bring all sorts of people outdoors to enjoy many activities, however, the ultraviolet rays of the sun can cause sun damage and premature aging, and of course, skin cancer.
Even though our moms have always nagged us to wear sunscreen whenever we're out in the sun and we never wanted to listen, it's time to admit that mom was right! Prevention is key when it comes to protection from sun damage.
Thankfully, sunscreen formulations have evolved from the thick, pasty white stuff to more cosmetically elegant lotions and gels these days.
Top sunscreen picks:
Neogen Day-Light Protection Sunscreen SPF 50/PA+++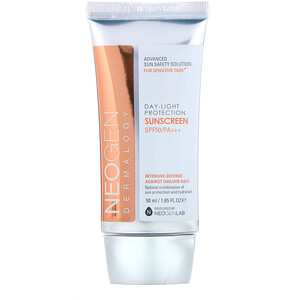 Nature Republic Daily Sun Block California Aloe SPF 50+ PA++++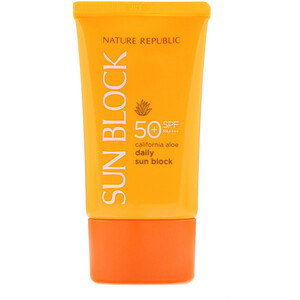 Neutrogena Hydro Boost Water Gel Lotion SPF 50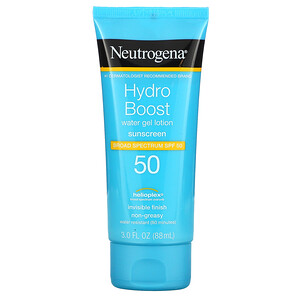 Mad Hippie Skin Care Products Hydrating Facial SPF 25+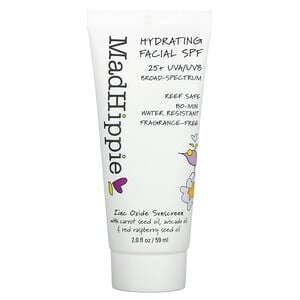 ‌‌‌‌Bump Up Your Summer Glow With Sunless Tanner
Topical sunless tanning products are the ideal alternative for getting sun-kissed bronzing without exposing the skin to harmful UV rays. Our favorite way to use sunless tanners on the face without going too dark and orangey is to mix it with moisturizer.
Try the Alba Botanica Sunless Tanner mixed with your moisturizer for a golden glow, or the Jergens Natural Glow Face Daily Moisturizer with SPF 20 which combines tanner, moisturizer and SPF into an all-in-one product.
If you prefer not to let a sunless tanner develop on your skin after a couple hours, you can try a bronzing product like Pacifica Sun + Skincare Mineral SPF Bronzing Body Butter SPF 50 that will wash off later in the shower.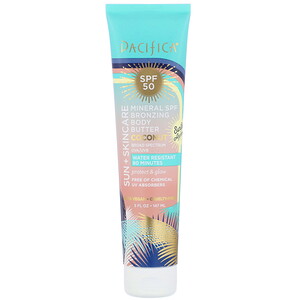 ‌‌‌‌Get Your Glow On This Summer With Fresh and Clean Skin
So there you have it! With proper cleansing, exfoliating, moisturizing and sun protection (and perhaps an added bronze boost with sunless tanner), you can sail your way through this summer like the glowing goddess you are.