Boost Your Recipes With The Supplements Your Body Needs
DISCLAIMER
This blog does not intend to provide diagnosis... Read More

This blog does not intend to provide diagnosis, treatment, or medical advice. Read more. The content provided on this blog is for informational purposes only. Please consult with a physician or other healthcare professional regarding any medical or health-related diagnosis or treatment options. Information on this blog should not be considered as a substitute for advice from a healthcare professional. The claims made about specific products throughout this blog are not approved to diagnose, treat, cure, or prevent disease.
In this article: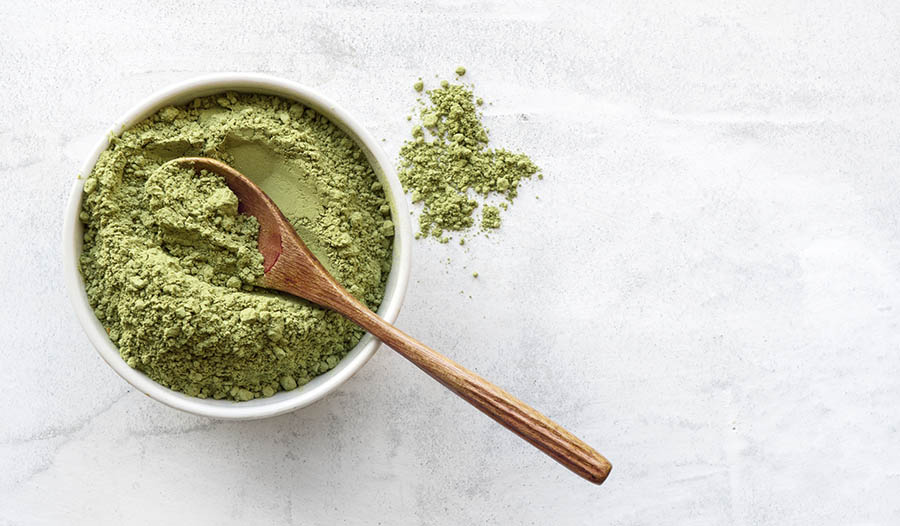 There are several nutrients that are absolutely necessary in order for your body to function as it should. If you are eating a balanced whole food diet, then you are probably getting enough of them to maintain good health. However, if you're eating a diet high in processed foods, red meat, dairy, salt and sugar, then you're probably lacking adequate amounts of many essential nutrients.
But what if you could easily add some of those important nutrients to your favorite foods? Here are some quick and tasty recipes that you can boost with supplements to help improve your nutrient intake.
Fruits and Vegetables
The World Health Organization (WHO) estimates that more than six million deaths were attributed to inadequate fruit and vegetable consumption in 2010. WHO recommends a minimum of 400g of produce each day.
If you're not getting the recommended daily amounts, then you're missing out on vitamins and minerals—including the antioxidant power—that can help reduce the risk of many leading causes of death and illness, such as obesity, certain cancers, heart disease and type 2 diabetes.
Greens powders contain an array of plants that have been dried and mixed to create a supplement providing the user with a host of various vitamins and minerals. While greens powder can be quite beneficial, it's important to take it in addition to a good amount of real fruits and vegetables in your diet because the body reacts differently to whole foods compared to isolated nutrients. Look for a high-quality greens powder, preferably one which has been certified by a third-party testing lab like the National Sanitation Foundation or Consumer Lab.
Grape Melon Smoothie
Ingredients:
Instructions:
Tip: Freeze the grapes and cut cantaloupe overnight for a frosty smoothie!

Melt coconut oil over low heat.

Combine grapes, cantaloupe and almond milk in a blender.

Add in greens powder, then continue to blend.

With blender running at a low setting, carefully pour in coconut oil. (Melting it beforehand helps the coconut oil incorporate into your smoothie better.)

Pour the smoothie, dividing it between 2 glasses.
Makes 2 servings
White Bean Superfood Dip
Ingredients:
Instructions:
In a small frying pan over medium heat, stir the garlic cloves in the oil until garlic is fragrant but not browned.

Pour the oil and garlic into a food processor.

Add salt, white beans, lemon juice, black pepper and greens powder to the food processor and mix until smooth.

Transfer mixture to a serving bowl.

Enjoy with vegetables or pita chips.
Makes 6 servings
Protein
Many nutrition organizations recommend a fairly modest amount of daily protein intake, some as low as 0.8 grams per kilogram of body weight. While this may be enough for your body to function, it could very well be inadequate for optimal health.
As you age, the cells of your body are continually dying and replacing themselves. If you don't have the right materials available, a cell will replace itself with a weaker cell. Those materials are found in protein!
Protein foods are a major factor in optimizing your health, especially once you hit your 40s, when your muscle mass begins to decline by up to 1 percent every year. Less muscle means a slower metabolism. So, without enough protein, not only do you lose strength, but you can also gain weight.
Chocolate Protein Power Balls
Ingredients:
Instructions:
Combine salt, vanilla, agave and almond butter in a bowl.

Mix in cacao and protein powder.

Then use your hands to mix the batter until its consistency is similar to cookie dough.

Shape the batter into 8 balls.

Place the balls in the refrigerator to set.
Makes 4 servings
"Zucchini Bread" Protein Bars
Ingredients:
Instructions:
Preheat oven to 350 degrees.

Spray an 8″ x 8″ baking dish with non-stick cooking spray.

Puree zucchini pieces in blender, then set aside.

Combine flour, cinnamon, baking soda, allspice, nutmeg and protein powder.

In a separate bowl, combine egg whites, sweetener, cottage cheese and pureed zucchini.

Then add this mixture to the dry ingredients and mix well.

Pour batter into baking dish and spread evenly.

Bake 25 to 30 minutes or until a toothpick comes out clean.

Let it cool completely and then cut into 9 pieces.
Makes 9 bars
NOTES:
Use egg whites separated from whole eggs rather than pre-packaged liquid egg whites. The consistency of the protein bars tends to be better when using whites from whole eggs.

Try ground cloves instead of allspice for a different taste.

Examples of sweetener to use: stevia or monk fruit.
Omega-3 Fatty Acids
Omega-3s are essential fats in that they cannot be made by the body, but must be obtained from food. As an integral part of cell membranes, omega-3s are necessary for your body's cells to function. Omega-6 fatty acids are also essential, but in the typical Western diet (with processed vegetable oils and other processed foods), they are often consumed in excess compared to omega-'s.
The ratio of omega-6 to omega-3 intake is important because research is finding that omega-6s are pro-inflammatory while omega-3s are anti-inflammatory. Since chronic inflammation is believed to be one of the primary contributors to the development of several serious medical conditions like diabetes, arthritis, Alzheimer's, heart disease and many types of cancers, you should strive to maintain a healthy omega-6 to omega-3 ratio. For most people, a ratio of four omega-6s for every one omega-3 is ideal.
Chia is one of the best plant-based sources of omega-3 fatty acids.
Brownie Batter Overnight Oatmeal
Ingredients:
Instructions:
Mix all ingredients in a bowl.

Divide between 2 small bowls or mason jars. (optional)

Cover and refrigerate overnight (or at least one hour).

Can eat cold or warm.
Makes 2 servings
NOTE:
Examples of sweetener to use: granulated stevia or monk fruit, also agave syrup.