Teas for Cold and Flu Support
DISCLAIMER
This blog does not intend to provide diagnosis... Read More

This blog does not intend to provide diagnosis, treatment, or medical advice. Read more. The content provided on this blog is for informational purposes only. Please consult with a physician or other healthcare professional regarding any medical or health-related diagnosis or treatment options. Information on this blog should not be considered as a substitute for advice from a healthcare professional. The claims made about specific products throughout this blog are not approved to diagnose, treat, cure, or prevent disease.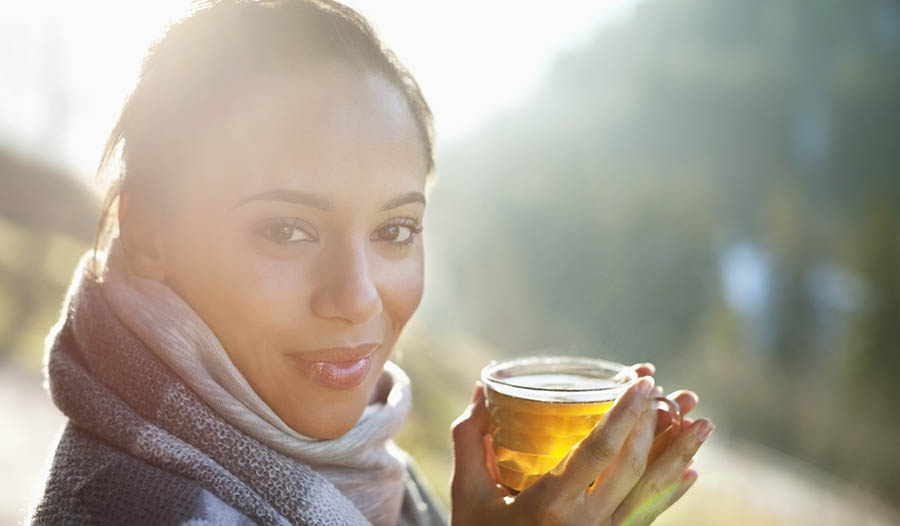 Herbal teas can help relieve flu and cold symptoms.
Hot tea is a popular beverage during cold weather on account of its warmth, flavor, and aroma. Hot tea can also help relieve the aches and pains of the flu and boost the immune system. Many teas that are tailored for consumption in cold weather contain ingredients that can ease breathing and soothe a sore throat.
Peppermint tea, for example, can relieve a sore throat. Peppermint is actually a common ingredient in decongestants and cough syrups as it contains an organic compound called menthol, which has analgesic properties that can soothe a sore throat. Menthol can also break up congestion and relieve nausea and headache. Peppermint has a numbing and calming effect.
Ginger tea contains aromatic warming spices that enable it to help someone with nasal congestion breathe more easily. It also has a warming effect that is particularly beneficial for those who are suffering from chills caused by a fever. Ginger can also relieve upset stomachs, which is a common ailment with the flu.
Tulsi basil tea can help people fight the flu by strengthening their immune systems. It contains anti-inflammatory, antifungal, and antibacterial properties that protect the drinker from various other infections. Tulsi contains essential oils, like eugenol, cineole, and camphene, which can help relieve congestion.
Turmeric tea fights inflammation. It contains a substance called curcumin that gives turmeric both its golden color and anti-inflammatory qualities. Turmeric contains over two dozen compounds with anti-inflammatory traits, including six that relieve pain and reduce swelling.