These Three Spices Are the Key to Healthier and Tastier Food
DISCLAIMER
This blog does not intend to provide diagnosis... Read More

This blog does not intend to provide diagnosis, treatment, or medical advice. Read more. The content provided on this blog is for informational purposes only. Please consult with a physician or other healthcare professional regarding any medical or health-related diagnosis or treatment options. Information on this blog should not be considered as a substitute for advice from a healthcare professional. The claims made about specific products throughout this blog are not approved to diagnose, treat, cure, or prevent disease.
In this article: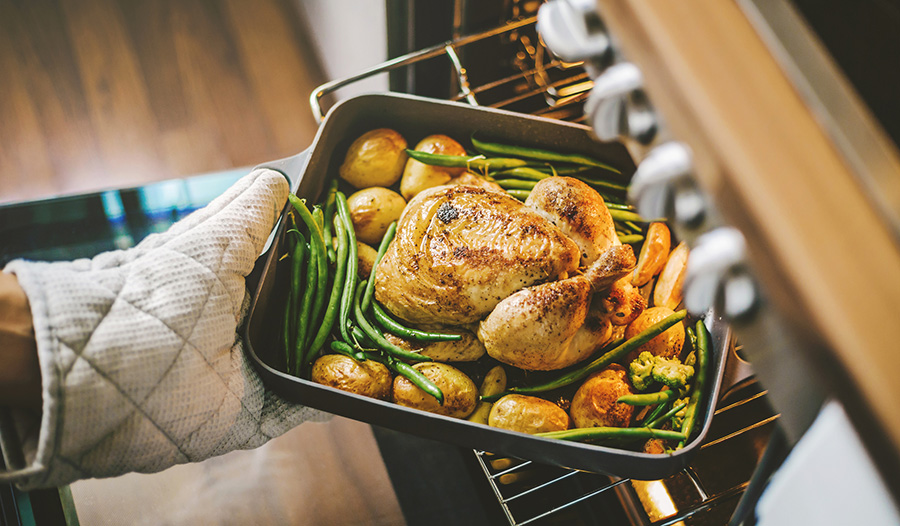 Spices do more than just add flavor to foods. They can also be an excellent way to increase nutritional content and make meals taste more satisfying. When it tastes like something is missing from a meal, the critical ingredient is often going to be garlic, onion or paprika powder. Almost every secret spice blend contains at least one of these spices as they are all inexpensive, add nutritional value and are absolutely delicious.
Onion Powder
Onion powder is one of the most straightforward spices. It is simply a seasoning made by crushing dried onions into a fine powder that can be blended with a variety of foods. In other words, people who eat onion powder end up getting all the classic health benefits of typical onions. A single pinch of onion powder provides all the solid nutrition of a whole onion. This means that people can get 24 milligrams of potassium and 3 milligrams of magnesium from a single teaspoon of onion powder. These important nutrients may aid the body in building healthy bones, avoiding muscle spasms, regulating heartbeat, boosting nerve functioning and stabilizing blood sugar.
Ways to Add Onion Powder to Food
This is truly one of the most versatile of spices. Try mixing onion powder into spice rubs, stirring it into salad dressings or even sprinkling a little on a stir-fry. Onion powder adds the most flavor to foods when it is cooked on a lower heat along with some moisture. Adding it by itself to a high-heat pan will usually make the powder burn and taste bitter.
Zucchini and Onion Frittata Recipe
To highlight the flavor of onion powder, try this tasty recipe made with eggs, onions, zucchini and herbs.
Ingredients:
Instructions:
Preheat the oven to 375 degrees Fahrenheit and line a 9-inch pan with parchment paper.
Heat the olive oil in a pan on medium heat, add the zucchini and onion and cook for 10 minutes until soft and golden-brown. Let the oil and vegetable mixture cool.
Whisk the eggs, flour, baking powder and spices together in a bowl before folding in the feta and cooked onions.
Pour mixture into the pan and let cook about 30 to 40 minutes until firm.
Let cool for 15 minutes before slicing.
Serve either warm or at room temperature, and enjoy.
Garlic Powder
For thousands of years, garlic has been viewed as a medicinal herb. One of the biggest benefits of garlic is its potential to help boost the immune system. A study from the Advances in Therapy journal found that a basic garlic capsule lowered cold risks by over 60%. Researchers have also linked garlic supplements to lowered blood pressure and lowered levels of harmful LDL cholesterol. Though garlic powder does not have all the compounds of raw garlic, it does contain some very beneficial sulfur compounds. These antioxidants may help protect the body from free radicals that cause aging symptoms.
How to Use Garlic Flavor While Cooking
The pungent taste of garlic is so impactful that even a pinch of garlic powder completely changes a meal's flavor profile. Garlic has almost as many applications as onion powder when it comes to cooking. A big advantage of using garlic powder over fresh garlic is that the powder can easily be blended into spice rubs for meat without burning. Furthermore, fresh garlic burns extremely easy. A sprinkling of garlic can also be used to augment a pasta sauce, make a tzatziki dip more flavorful or add some zip to tacos.
Garlic Mashed Potato Recipe
This recipe uses a somewhat unique method of cooking with garlic powder. Instead of just dumping it into the dish, the garlic powder is first hydrated gently by soaking it in milk first. This results in a slightly milder, sweeter taste that complements the buttery perfection of the potatoes. The end result is a simple yet flavorful dish that works well as a side for all sorts of meals.
Ingredients:
Instructions:
Peel the Yukon Gold potatoes and dice them into roughly 1-inch square cubes. Rinse the potatoes to remove excess starch. This ensures the mashed potatoes will be nice and fluffy.
Place the potatoes in a large saucepan with a pinch of salt and enough water to cover them. Bring the water to a boil, and then reduce the heat and simmer until the potatoes are soft. This should take about 15 minutes.
Put the garlic and the milk in a small bowl and let it sit while the potatoes are cooking. This rehydrates the garlic.
Drain the potatoes, rinse them again to remove excess starch and then put them back in the pan on low heat. Allow it to sit for a moment until all the extra moisture has steamed out of the potatoes.
Remove the pan from heat and add the garlic powder, milk, ghee, salt and white pepper.
Use a potato masher to mash the potatoes until soft and creamy.
Place in a large serving bowl and enjoy while warm.
Paprika
Paprika is an important part of healthy cooking because it is made from dehydrated sweet peppers. These peppers get their bright orange color from carotenoids, a type of antioxidant linked to maintaining eye health and reducing inflammation. Research has found that paprika is also helpful in regulating blood sugar levels, so it could aid with weight loss and diabetes prevention. Paprika that has been smoked is a particularly good choice for those with health concerns because it is so flavorful. It makes sure dishes taste great even without requiring a lot of unhealthy sodium and animal products.
Common Dishes That Call For Paprika
Add smoked paprika to a meal anytime it needs a boost of smoky, sweet and slightly peppery flavor. This spice pairs well with chicken and other poultry, or it can be used to add a hearty smokiness to vegan foods. Adding a pinch to tomato sauces, roasted vegetables and meat stews helps create more complex flavors.
Smoky Chicken Paprikash Recipe
One of the most classic meals that uses paprika is chicken paprikash. This traditional Hungarian tomato and chicken stew would not be complete without the smoky taste of paprika. It is a quick one-pot meal that can be made in less than a half-hour and serve an entire family. To make the dish a little healthier, this recipe uses olive oil and Greek yogurt to cut back on saturated fats and increase protein in this meal.
Ingredients:
Instructions:
Heat the oil in a large saucepan on medium-high heat.
Place the chicken in the skillet and cook until browned, about three minutes on each side. Take the chicken out of the pan and set aside.
Cook the onion in the pan until golden-brown, and then return the chicken to the pan.
Add in the garlic powder, smoked paprika, chicken broth, tomatoes, parsley, salt and pepper.
Cover and simmer for about 20 minutes on low heat.
Remove the pan from heat and stir in the yogurt.
Serve on top of rice or pasta.